On the evening of June 19, the 2021 graduate party of the College of Chemistry entitled For the Great Years Ahead was successfully held in the Oriental Art Edifice. Guo Dongsheng, vice president of the College of Chemistry, and counselors watched the performance together with the 2021 graduates.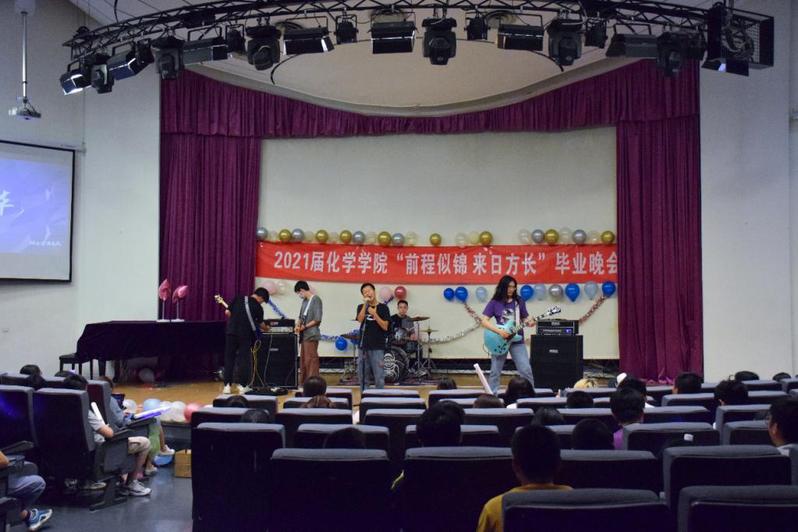 The party began with an opening video, which offered a retrospective glance of the four years of college life of the 2021 graduates to the audience. 11 elaborated programs, with a great variety of types including singing, strumming, dancing, martial art and band performing, were presented by the 2021 graduates of the College of Chemistry, who conveyed through them their affection and attachment to their class, the college, as well as Nankai University.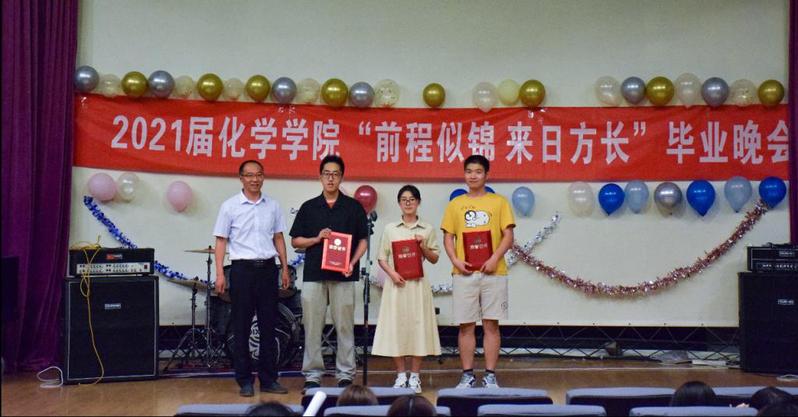 The awarding ceremony of 2021 Yang Shixian Scholarship was held during the party. 3 awardees Shao Qianzhen, Wu You and Chai Hao received the certifications from Professor Guo Dongsheng to encourage their outstanding performance.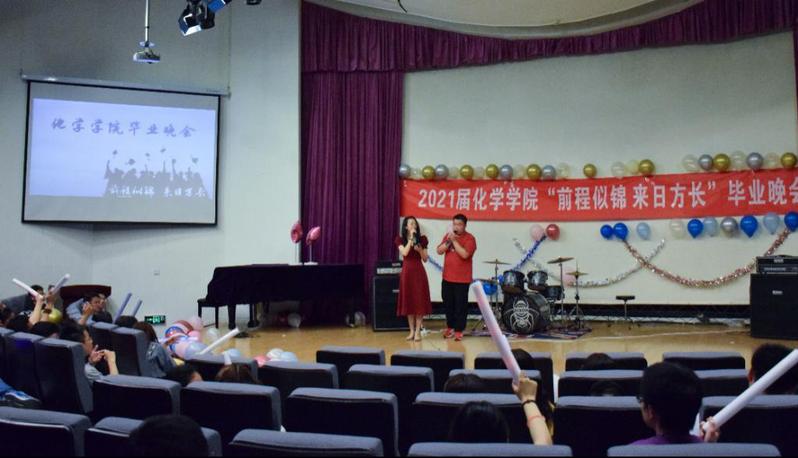 Finally, counselor Zhou Bingyu sent wishes and sang for the 2021 graduates, which pushed the party to a climax. The party came to a successful conclusion in the sound of fireworks. It is reported that every year the graduating class of the College of Chemistry will hold the graduation party, where teachers and students gather together to draw a consummate period to their course of study.