From December 11th to 12th, University of Birmingham (UoB) School of Chemical Engineering held a parallel workshop on collaborative research involving College of Chemistry, Nankai University & Tianjin University (TJU) School of Chemical Engineering and Technology, at University of Birmingham, UK. Vice-president of the University of Birmingham Jon Frampton and president of Nankai University Cao Xuetao attended the sessions and respectively made a welcome speech and a closing speech.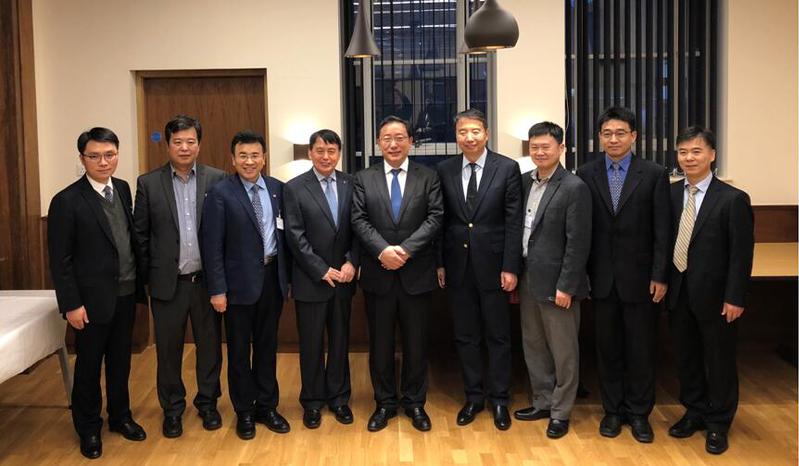 Wang Lei, deputy secretary of the Party Committee of Nankai University, and Chen Jun, academician of the Chinese Academy of Sciences and dean of the Nankai University College of Chemistry, also attended the workshop.
The parallel workshop aimed to explore the opportunities for international cooperation in the frontier areas of the chemical and chemical engineering disciplines, and promote the in-depth cooperation between Chinese and British universities in cooperation in running schools and academic exchanges. The workshop was jointly initiated by University of Birmingham School of Chemical Engineering, and College of Chemistry, Nankai University. Tianjin University School of Chemical Engineering and Technology was invited to participate in.
During the two-day cutting-edge academic exchanges and discussions, 20 professors from the three universities made academic reports, and conducted in-depth discussions on respective research areas and cutting-edge research. The brainstorming expanded the research horizons of the participants, inspired the intersection of the research in the field of chemical and chemical engineering, and reached the cooperation intention in research and student training.
Founded in 1825 on the second largest city in UK, the University of Birmingham is one of the top 100 universities in the UK. It is a member of the Red Brick University, the Russell Group and the M5 University Alliance. The University of Birmingham ranked 79th in the world in the QS World University Rankings in 2008. It has trained 11 Nobel laureates, three British prime ministers and five foreign heads of government.