On 4th September, the centennial Nankai Chemistry welcomed her 2021 undergraduate freshmen. These new faces, full of longing, light the campus with liveliness.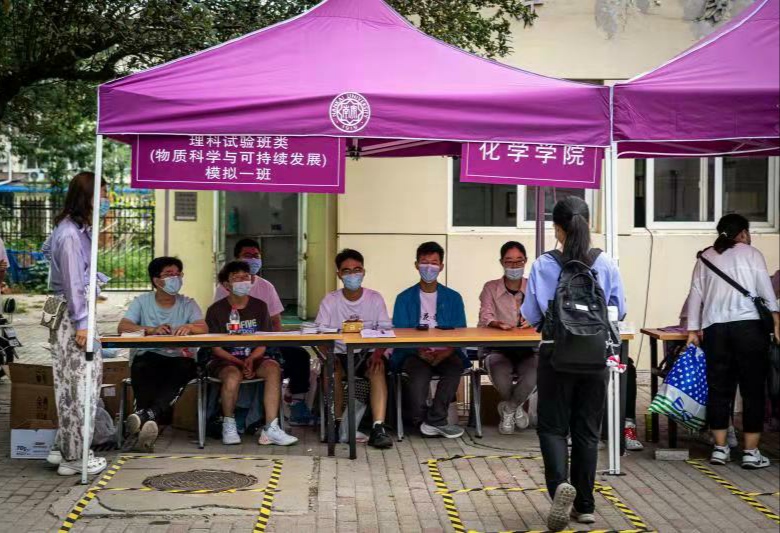 In 2021, College of Chemistry has admitted a total of 297 new undergraduate students, including 187 boys and 110 girls. Following regular epidemic prevention and control demands, the newcomers finished dorm registration by themselves, with no family company.
College supervisors, instructors and volunteers arrived at their spots early, well-prepared for greeting. At 7a.m., the first student came and direction started. The check-in site was in apple-pie order, thanks to thorough arrangement in advance: guiding, sorting, verifying, distributing; teachers dealing with contingencies; senior students helping with luggage as well as Q&A. All members played their roles and collaborated well.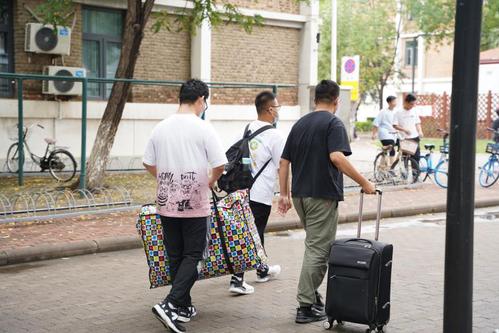 A sudden rainfall didn't pull enthusiastic staffs away from their places. Caring for new arrivals lies in every opened umbrella, handed material, and luggage carried to dorm.

College supervisors care about students' growth, especially the new ones. College party secretary Prof. Shoumin Zhang, associate party secretary Lida Diao, Wei Wang, associate dean Baiquan Wang, Pingchuan Sun, Dongsheng Guo, Pingping Tang, along with instructors, visited freshmen in Dormitory 10&14. The leadership learned about students' hometowns, dorm life and future plans, sending encouragement and high expectations. The leaders advised: in life, keep regular hours, develop hygiene habits, live together in harmony; in study, be adaptable to new teaching pace, value studies; last but not least, follow school regular epidemic prevention and control demands, take care of oneself, strength physiques for the 4-year college life.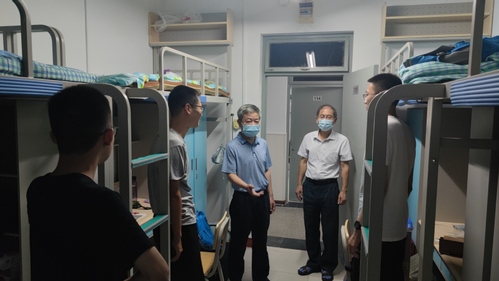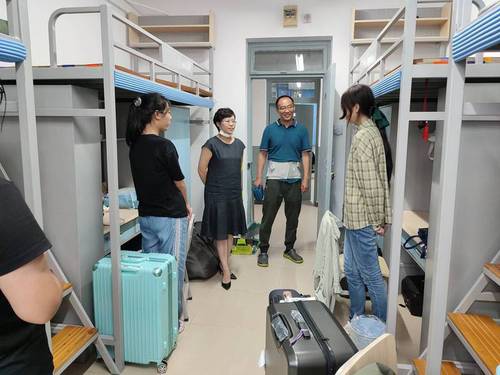 In the early autumn of September , newborn dreams popped up in Nankai Chemistry. May the new arrivals live a good college life and chase their dreams, may College of Chemistry stay young and progressive.