On 8th September, 2021 undergraduate welcome ceremony was held at Tian Jiabing Hall, Balitai Campus.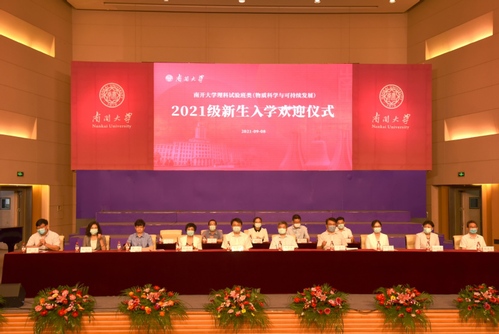 Attending this meeting were college party secretaries, deans and deputy secretaries (associate deans) from College of Chemistry, School of Materials Science and Engineering (MSE), College of Life Sciences, College of Environmental Science and Engineering (ESE), School of Medicine. Deputy secretary Lida Diao from College of Chemistry hosted the ceremony.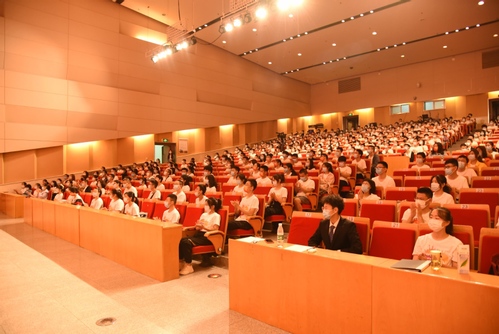 The ceremony was both online and offline, a total of 714 freshmen from the five colleges participated. At 9 a.m. the ceremony began in the beautiful national anthem. Deans from each college introduced histories, constructions, future trends and featured activities, displaying strong faculty and teaching resources for students to choose future profession. Deans also advised newcomers. Prof. Shoufei Zhu from College of Chemistry expressed his expectation for students: be patriotic, possess Gongneng characteristics, enrich college life, be independent and do career plan for excellent life. MSE dean, Prof. Xianhe Bu asked freshmen to be patriotic, steady and well-trained. Prof. Quan Wang from College of Life Sciences told students to cherish study opportunity, set life goals, accept frustrations, uphold science and pursue true selves. ESE dean Prof. Hongwen Sun encouraged new NKUers to bring more confidence to our country, fulfill the hope from the Party and the people. Prof. Cheng Yang, School of Medicine, asked students stay firm and ambitious, study hard for human health.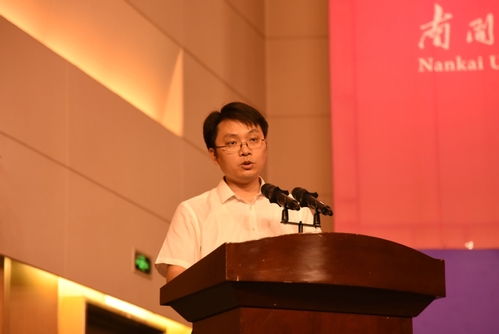 Student representative, 2018 undergraduate Ziang Guo from College of Chemistry warmly welcomed new students and encouraged them to be active, be brave, be experimenting. Stay hungry, stay foolish.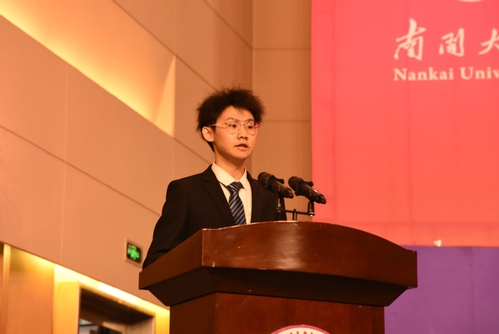 Freshman representative, Xinyao Li from School of Medicine, expressed hope as well as longing to college life, and quoted from Academician Zhengming Li 'NKUer serving China needs no reason', declaring purpose and confidence for building our country.
Finally, in the solemn school anthem, the curtain fell. With fresh participation, NKU would forge ahead and sail far.